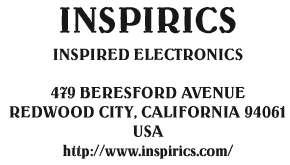 OS X Dotfiles
The name "dotfiles" comes from the traditional format for UNIX user configuration files. On most UNIX systems, the configuration file names begin with a "." (dot), to make them hidden from the casual user.
---
These files are example user configuration files for tcsh (TENEX C shell) on OS X (tcsh is the OS X default shell). They are the latest versions of the files posted at Dotfiles.com. These files implement tcsh user configuration options that complement the standard system-wide tcsh options.

For tcsh, the traditional user configuration filenames are .tcshrc (TENEX C shell run command) and .login. For tcsh on OS X, the user configuration files have a somewhat different format. There are multiple configuration files with different file names reflecting the files' purpose. The files are located in the directory /Users/<username>/Library/init/tcsh/. The following sources have information on tcsh configuring and configuration files:

Learning Unix for Mac OS X, D. Taylor and J. Peek, O'Reilly, 2002.
Mac OS X for Unix Geeks, B. Jepson and E. Rothman, O'Reilly, 2002.
Using csh & tcsh, P. DuBois, O'Reilly, 1995. Also, Archive for "Using csh & tcsh".
UNIX Power Tools, 2nd Edition, J. Peek, T. O'Reilly, and M. Loukides, O'Reilly, 1997.
tcsh Man Page (html format).
README text file in OS X /usr/share/init/tcsh/ directory.



---
. Gary Embler (remove the "-nospam-" in the address to email)

October 15, 2002